Album review by kev@thesoundofconfusion.co.uk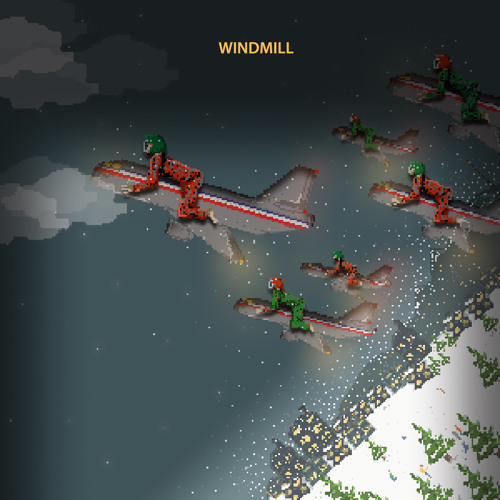 The main sticking point with
Windmill
has always been Matthew Dillon's love-it-or-hate-it, childlike, high-pitched voice. When you have a song as perfect as early single 'Tokyo Moon' these work perfectly and have the capability to add emotion by the bucketful. His second album 'Epcot Starfields' (based around the EPCOT space centre in Florida) had some proclaiming greatness, and others (including us) wondering if it was all a bit cloying. Third album 'Above Duffle Farm' may again be divisive, but hopefully less so. It's difficult to find your own voice, and if that voice is as distinctive as Dillon's then it's difficult to find the songs that fit.
His new album has very few square pegs in round holes, and may be his most consistent work to date. If we leave the vocals behind (despite them being an integral part) for a moment, then the songs on this record are arranged superbly and the songwriting standard is incredibly high. It's easy to believe that Dillon is a perfectionist listening to just how intricate some of these tracks are, and it's clear that he can pen complex songs without making them feel overly arty. 'Above Duffle Farm' in essence sounds like a labour of love, a painstaking one at that, yet at the same time a whole lot of fun to piece together, experimenting with electronics and a wide array of instruments.
Take the gentle piano ballad 'Restaurant Tiles'. That quivering voice expressing heartbreak to a perfectly orchestrated, downbeat backing. There are stunning and complex lullaby-like songs such as 'Restaurant Blast', 'Jelly Globe' and the playful 'Rocket Needs'. The more sombre 'Frozen Embryos' is a powerful highlight that shows off that emotion that Dillon can convey. These songs are all built with piano as the foundation, but the brass and the sparkling effects really make them shine at times and add a touch of magic. It may be a tad saccharine for some people, but that voice fits these songs well and it's undeniably well made. For what it is, 'Above Duffle Farm' is pretty difficult to fault..
Windmill's
website
Stream or buy the album
For more news, reviews and downloads follow The Sound Of Confusion on
Facebook
or
Twitter
contact@thesoundofconfusion.co.uk