The Belligerents - Ghost VS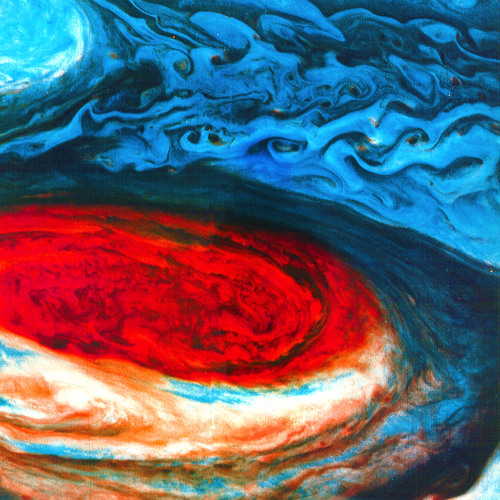 In their two or so years of existence, Brisbane quintet
The Belligerents
have been lucky enough to support bands such as Metronomy, Neon Indian and San Cisco amongst others. Their first proper single will be 'All I Have' in May, but ahead of that they're offering this free sample called 'Ghost VS'. In a world of bands mixing indie and dance, these have the potential to make an impact.
The Belligerents'
website
Barbarossa - The Load
The man behind the name
Barbarossa
is Londoner James Mathé who has recently signed to the excellent Memphis Industries label and will be releasing his first single with them this week. 'The Load' is an ultra-modern amalgamation of the good parts of the current pop scene. It shuns retro sounds for tight beats, soulful vocals and bang up-to-date production.
Barbarossa's
website
Buy the single
Catch him live:
FRI 5 APRIL – SUN 7 APRIL Gnomegame 2013 Anstruther, UK
SUN 14 APRIL Bug Jar Rochester, NY, US
WED 1 MAY Szene Wien Vienna, Austria
THU 2 MAY Plaza Zürich, Switzerland
FRI 3 MAY Karlstorbahnhof Heidelberg, Germany
SAT 4 MAY Kammerspiele Theater Lübeck Lübeck, Germany
SAT 4 MAY The Club @ Water Street Music Hall Rochester, NY, US
SUN 5 MAY Astra Kulturhaus Berlin, Germany
MON 6 MAY Übel & Gefährlich Hamburg, Germany
TUE 7 MAY Melkweg Amsterdam, Netherlands
THU 9 MAY Exit07 Luxembourg, Luxembourg
FRI 10 MAY Stollwerck Cologne, Germany
SAT 11 MAY The Haunt Brighton, UK
SUN 12 MAY Band on the Wall Manchester, UK
MON 13 MAY Village Underground London, UK
TUE 14 MAY Le Trabendo Paris, France
THU 23 MAY Dub Land Underground Rochester, NY, US
WED 5 JUNE Neumos Crystal Ball Reading Room Seattle, WA, US
THU 5 SEPTEMBER - SUN 8 SEPTEMBER Bestival 2013 Isle Of Wight, UK
Vasco Da Gama - Brigadiers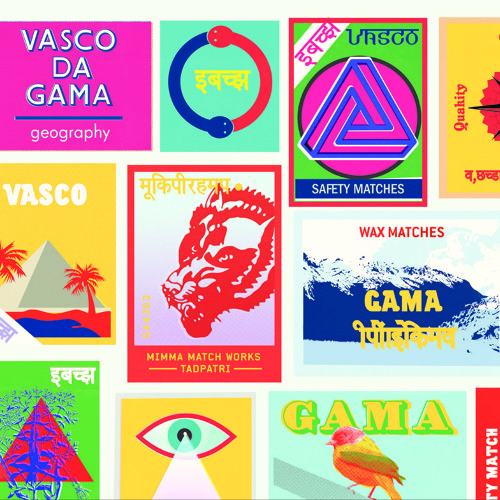 From something that could be described as the epitome of modern alt-pop to something that could be described as the epitome of the modern guitar band.
Vasco Da Gamma
release a new EP, 'GEOGRAPHY' on April 22nd, preceded by single 'Brigadiers which mixes angular shapes with inventive percussion, cutting guitars, snappy changes and sharp vocals.
Vasco Da Gamma's
website
Catch them live:
Thu 25th - HUDDERSFIELD Parish
Fri 26th - MANCHESTER Wahlbar
Sat 27th - LINCOLN The Shed
Sun 28th - LIVERPOOL Kazimier
Wed 1st - LONDON The Old Blue Last
Thu 2nd - SOUTHAMPTON Avondale House
Fri 3rd - LIVERPOOL Sound City
Sat 4th - LEEDS The Packhorse
Kurt Vile - Never Run Away
'Wakin' On A Pretty Daze', the new album from former The War On Drugs bassist
Kurt Vile
,
has already gone down an absolute storm with the critics, none of whom seem to be picking single 'Never Run Away' as a highlight. Well, we happen to like it, and if you do too then it's worth investing in the whole thing and checking out all the other raved about songs.
Click to stream, right click, save as to download
'Never Run Away'
Kurt Vile's
website
Stream the album in full
Buy the album
Catch him live:
Apr 12
The Casbah, San Diego, CA
Apr 14
Coachella
Indio, CA
Apr 21
Coachella
Indio, CA
May 05
Shaky Knees Festival, Atlanta, GA
May 07
Echoplex, Los Angeles, CA
May 08
The Independent, San Francisco, CA
May 10
Doug Fir, Portland, OR
May 11
Bitmore, Vancouver, Canada
May 12
Neumos, Seattle, WA
May 14
Lincoln Hall, Chicago, IL
May 16
Bowery Ballroom, New York, NY
May 17
The Sinclair, Cambridge, MA
May 18
Union Transfer, Philadelphia, PA
May 23
Kilbi Festival, Dudingen, Switzerland
May 24
Primavera Sound Festival
Barcelona, Spain
May 25
FIELD DAY, London, United Kingdom
May 26
AB, Brussels, Belgium
May 27
Paradiso, Amsterdam, Netherlands
May 28
Knust, Hamburg, Germany
May 29
Amager Bio, Copenhagen, Denmark
May 30
Voxhall, Aarhus, Denmark
May 31
ROCKEFELLER, Oslo, Norway
Jun 07
Karlstorbahnhof, Heidelberg, Germany
Jun 08
La Maroquinerie, Paris, France
Jun 18
WuK, Vienna, Austria
Jun 20
Culture Factory, Zagreb, Croatia
Jun 21
Ballinlough Castle, County Meath, Ireland
OBLIGATORY RECORD OF THE WEEK

The Strypes - Blue Collar Jane
This incredibly young Irish quartet were the last addition to our
tips for 2013 list
, partly because of their age (not a musical factor, but would they pause to go to college?) and partly because a large portion of their set was covers of old R&B and blues tunes. Mind you, they didn't half kick every other covers band's ass with the confidence and skill they had. So it's debut single time. They've gone for one of their own tunes, and as if we should ever have doubted them, it's a storming garage/R&B tune that will fit nicely into their set of perfectly executed covers and offers us proof that these guys genuinely mean business and should have the tunes to back it all up after all. And they still can't legally buy a beer...
The Strypes'
website
Buy the single
Catch them live:
April
11th - DUBLIN, Ireland - Olympia, Barretstown Inspirations Fundraiser €33,
11th - DUBLIN, Ireland - Dublin City University, Late show, for DCU STUDENTS ONLY
12th - BANGOR, Co. Down, UK - Marine Court Hotel, Northern Ireland Mod Weekender
18th - BOURNEMOUTH, UK - The Old Fire Station (Ages 14+), £6
24th - TOKYO, JAPAN - Club Quattro SOLD OUT
May
3rd - LEEDS, UK - Cockpit (Ages 14+) £5 SOLD OUT
4th - GLASGOW, UK - King Tuts - TWO SHOWS!
Matinee show (Doors 5pm, On stage 6pm, Ages 14+) SOLD OUT
Evening show (Ages 18+) SOLD OUT
10th - HAMBURG, Germany - Indra (Ages 14+) €8
14th - LONDON, England - 100 Club (Ages 18+) SOLD OUT
17th-18th - BRIGHTON, England- The Great Escape
26th - NEWCASTLE, England - Evolution Festival
June
27th - WOLVERHAMPTON, England - Slade Rooms (All Ages, Under 16s with Adult)
28-30th - GLASTONBURY, England - Glastonbury Festival, John Peel Stage
July
5th - MANCHESTER, England - Castlefield Bowl (supporting The Courteeners)
SOLD OUT
12th-14th - BALADO, Scotland - T In The Park
26th - HUNTINGDON, UK - Secret Garden Party
27th - BROMYARD, Herefordshire, UK - Nozstock Festival
August
9th - HALDERN, Germany - Haldern Pop Festival
24th-26th - READING / LEEDS, UK - Reading Festival / Leeds Festival
September
5-8th - ISLE OF WIGHT, UK - Bestival
For more news, reviews and downloads follow The Sound Of Confusion on
Facebook
or
Twitter
contact@thesoundofconfusion.co.uk