Album review by karla@thesoundofconfusion.co.uk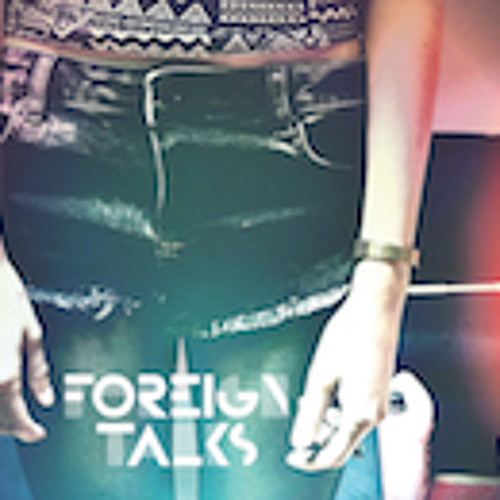 There's often a certain amount of patronising stigma attached to teen bands. I mean, teenagers right, how inexperienced, what could they possibly know about life, making good music, having a real passion for something or possessing a solid work ethic? Obviously, teen bands are just moulded and manufactured for image purposes, right? Blah blah blah, it's the 21st century dears, retire your outdated opinions to judging prime time shows such as The X Factor or American Idol that you will sit in and lazily barely tolerate, instead of getting out there and checking out the talent in your local area.
Vancouver's indie/pop foursome,
Foreign Talks
, consists of brothers Marcus Fischer (lead vocals, guitar, bass), Madison Fischer (lead vocals, percussion, keyboards), and their friends Tanner Steinmetz (guitar, bass, backing vocals) and Kevin Downes (guitar, backing vocals, percussion) who all range in age between 17 and 19. I can tell you with absolute confidence there is absolutely nothing immature, childish, unprofessional, moulded, or off-putting about these guys' likeable 10-track debut, self-titled album.
The opening track 'Denial' is up there with the most popular on the album and reminds me of one of those popular soundtrack songs to a teen romantic comedy. You know the bit when the quiet nerdy guy falls for the popular girl then he does something completely ridiculous, messes everything up, and sits in his room waiting for a call that never comes! One thing that stands out in particular here is the awesome use of four-part vocal harmonies. There are huge similarities to Bombay Bicycle Club's material, but these guys still stand on their own. 'NW Wonka' also stood out for me with the harmonies in mind, that break up a song that is fun and incorporates almost freestyle fast-paced vocals.
'The Spell' in my opinion is the strongest song on the album. I adore every single little thing about it. From the syncopated, hook-driven guitar riffs, to the ding-dong percussion, to the soul-felt melodic harmonies, to the earthly lyrics. "
And I will run to the mountains, capture the air with my hands
" Marcus Fischer sings with a fiery, free, heart-wrenching intensity that deserves special attention and never falters throughout the album. With so much pretentiousness floating around on the indie scene, Foreign Talks are a modest breath of fresh air whose lyrics, harmonies and melodies come at you from the heart, soul and mind and leave you with a lingering feeling of warmth and contentment. Upbeat, happy, and full of depth. If you like Bombay Bicycle Club or Local Natives, you will love this album. In terms of popularity, there is definitely a space for them within the realms of mainstream indie/pop, and these guys gently fall into the genre as if they've been there their whole life.
Foreign Talks'
website
Pre-order the album
For more news, reviews and downloads follow The Sound Of Confusion on
Facebook
or
Twitter
contact@thesoundofconfusion.co.uk