EP review by jay@thesoundofconfusion.co.uk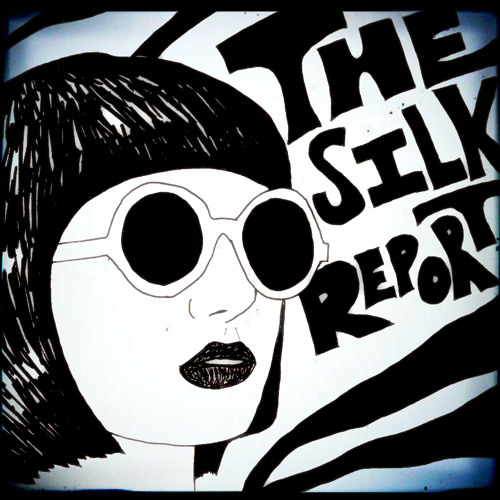 I find myself listening to the debut EP by Bristolian band
The Silk Report
in the perfect way (off your tits on acid? - Ed). I can't remember on what record sleeve it said to "turn the lights down low, put the headphones on and turn it up", but this is the perfect way to immerse yourself in the world of The Silk Report. With a ringing sitar underpinning the psychedelic groove that's all tied to together by Alicia's vocals, which could be Patti Smith on some damn strong trip, 'The Silence' is anything but. It has all the hallmarks of classic psych, but carries a contemporary vibe, although clocking in at over six minutes, it never looses it's way.
'In Her Mind' draws back on the psychotropic wash and regales us with a chiming guitar refrain, while Alicia summons us to her table and gives us fervent proclamations, invoking the spirits of Nico and Karen O. The song cycles over and over, leading us deep down that rabbit hole. This is no easy trip, and can be a little to discordant at times. All motorik dynamic, 'Sturm und Drang' guitars, final track 'Veneer' is the best song here. It has a wonderful ragged abandon that stomps you into submission. A twisted love song where we hear
"I love everything about you"
, over a thrilling cacophony. The bastard offspring of 'Lust for Life' and 'Transmission' delivering a wonderful screaming new form. If The Silk Report have more of this, then I want in.
The Silk Report's
website
Stream the EP in full
For more news, reviews and downloads follow The Sound Of Confusion on
Facebook
or
Twitter
contact@thesoundofconfusion.com