Single review by kev@thesoundofconfusion.co.uk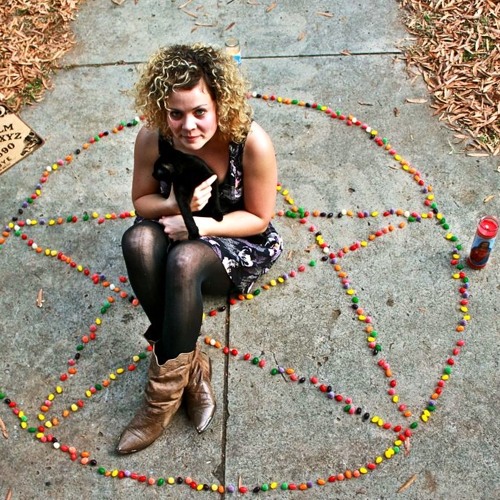 The brainchild of Jessica Oliver,
People Person
released their first album 'Swimming For Keeps' in the summer of 2011, at that point almost everything was written and performed by Oliver herself. Now fleshed out into a trio, the South Carolina band will be releasing their second album 'Dumb Supper' on Post Echo this summer. The album will include full-bodied re-recordings of some tracks off the debut as well as new tracks, with the aim of ever so slightly enriching their sound. We say ever so slightly because the album's lead single is hardly Arcade Fire in full swing.
With little more than the gentle tickle of percussion for backing, 'Frances' is a simple, laid-back guitar song; some soft and lackadaisical strumming accompanied by what sounds like a dual-tracked vocal. The song is very skeletal, but that's all part of the charm and this is an oddly endearing track, perhaps due to the fact that is seems so personal that it could be someone sat in the same room as you performing it. Hopefully the other tunes on the album possess the same qualities, as this stripped-back approach works a treat.
People Person's
website
Catch them live:
Charlotte's Recess Fest July 26-28
For more news, reviews and downloads follow The Sound Of Confusion on
Facebook
or
Twitter
contact@thesoundofconfusion.com