Album review by kev@thesoundofconfusion.co.uk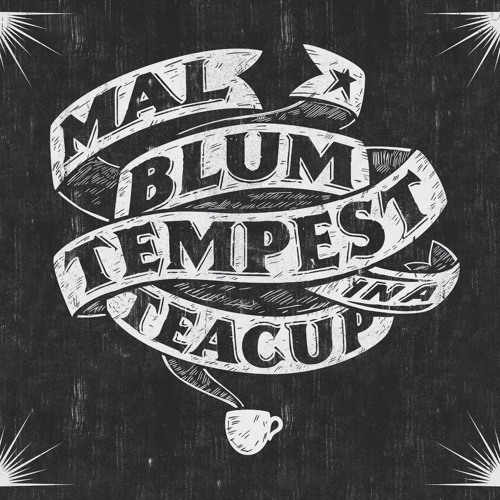 Despite the fact that you can't even open your front door without falling over a singer-songwriter at the moment, there are still plenty worth investigating.
Mal Blum
is a singer-songwriter in the traditional sense; the songs are based around one woman and a guitar, we don't mean someone hidden in their bedroom creating chillwave on their laptop. The New Yorker does allow other instruments to join on much of this album and this makes 'Tempest In A Teacup' a far more interesting listen than if it had simply been an acoustic and a voice.
There's definitely scope to use the cliche "quirky" for some of the songs here, and this becomes apparent from the word go. First track 'Overseas Now' introduces us to her unique (in a good way) voice and some twinkling percussion. It sounds DIY in the best possible sense of the word; Blum might be making reasonably conventional music but she's happy to do it in her own way and use found sounds and different techniques to add life to her songs, even if it's little more than another voice. 'The Bodies, The Zombies!' being a perfect example of this and perhaps 'With Samson In Washington State' being another, although this song is more heartfelt.
When this album really impresses is when the songs enter full-blown band mode. 'Side I'm On' brings in piano, drums, electric guitar and strings and is a rich, warm track where the production is spot-on. 'Altitudes' is another distinct song that doesn't really sound like anyone else, and like much of the album it sounds fun and happy despite the subject matter being somewhat forlorn. The waltzy 'The Difference shows further variety, and Blum edges closest to a proper rock track with 'Brooklyn' and this style suits her too and helps to sum up 'Tempest In A Teacup': it's an enjoyable and versatile album by a talented and versatile artist.
Mal Blum's
website
Stream or buy the album
For more news, reviews and downloads follow The Sound Of Confusion on
Facebook
or
Twitter
contact@thesoundofconfusion.com