Single review by kev@thesoundofconfusion.co.uk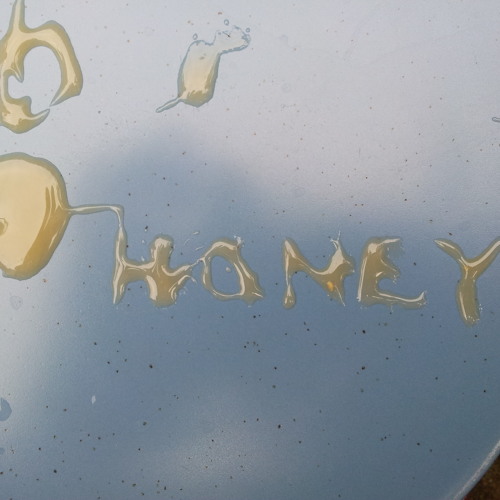 They describe themselves as "hapless slackers from London" and to a point this may be true, but their music would suggest they're talented and not quite as slack as they say, with this new single being a follow-up to their debut EP at the end of last year (also the year they formed, so they didn't sit around doing nothing for long). They might be hapless though, we'll let them have that one, assuming of course, that hapless people can make decent music. We'd also hazard a guess that getting some honey to spell their band name,
Honey
, for the artwork took a little patience and effort too.
Listening to the first EP and the new single, we'd have to say that 'Why Can't I Get Hurt?' just about edges it as their best song yet. Whatever your idea of indie/alternative guitar music, this song will almost certainly touch upon it. They run through an intro that has a '60s feel, before hopping forward to the '80s and a mixture of post punk and C86. There's the influence of fuzzier sounding bands too, and US alt-rock as well as a punky rattle. So this song could be described as a bit of a mongrel, but as any dog lover will tell you, sometimes it's mongrels that are the most lovable dogs to own.
Download 'Why Can't I Get Hurt?' for free by heading
here
Honey's
website
For more news, reviews and downloads follow The Sound Of Confusion on
Facebook
or
Twitter
contact@thesoundofconfusion.com