Single review by kev@thesoundofconfusion.co.uk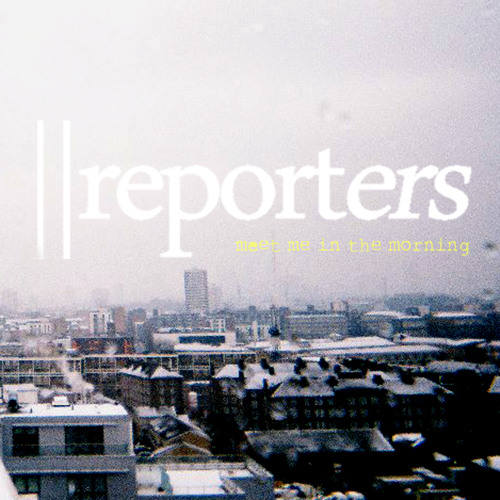 At this point I'm struggling to think of
any
other band from Milton Keynes. There must be plenty and maybe I'm missing out, so feel free to post tips in the comments section below. It does seem somewhat anomalous that a place so big has produced so few bands of note. Hoping to ensure that the town is known for more than concrete cows are
Reporters
, an indie-rock duo who create reasonably traditional guitar tunes that could be filed alongside bands such as Arctic Monkeys, The Libertines, The Strokes and so on. So the sound is all a bit 2005, but if that's the music that resonates with them then who are we to argue?
The only downside is that a few people will have moved on, but then on the other hand that was several years ago now and there's a whole new generation waiting for a guitar band to fall in love with. The the only point of contention can be with the tunes. As it happens, the tunes are up to scratch and therefore Reporters are doing just fine. 'Meet Me In The Morning' is typical punky-garage with a slightly slurred, Strokesy delivery but it bounds along, full of energy and is a decent track. 'Last Of The Lonely' doesn't change the formula too much, only this time there's a slight Libertines flavour, and the more reflective 'Trouble In Paradise' also has a hint of the Pete Dohertys to it. Reporters haven't reinvented the wheel here, but anyone who owns a car will tell you that wheels are still very important things.
Reporters'
website
Stream the single in full
'Meet Me In The Morning' is set for a proper release in the coming weeks.
For more news, reviews & downloads follow The Sound Of Confusion on
Facebook
or
Twitter
contact@thesoundofconfusion.co.uk