Barry Adamson - Destination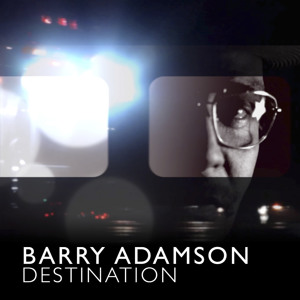 Mancunian veteran
Barry Adamson
has been a member of several bands of note in his career, including Magazine, Visage and various Nick Cave projects, but he releases his latest solo offering, 'I Will Set You Free' this month. The album sees him turn part crooner in places and at other points try his hand at some particularly fine post-punk, such as on free download 'Destination'.
Barry Adamson's
website
Buy the album
Mirel Wagner - No Death
Another recently released album is that of
Mirel Wagner
, an Ethiopian born Finnish folk singer-songwriter. The influences of neither of those countries is overly apparent on free track 'No Death', which has more of a traditional British folk sound, at points the guitar seems to echo Scarborough Fair. This track is dark and haunting and sounds like the emergence of a great new talent.
Free download:
'No Death'
Buy the album
She's So Rad - Iceblock
Definitely a band to keep your eye on should they ever reach UK shores are New Zealand's
She's So Rad
who released their debut album 'In Circles' last year. Fingers crossed it gets picked up by a UK or US label soon. Free track 'Iceblock' is a sublime mix of distant harmonies, shoegaze and electronica that soars in a very lovely way indeed.
She's So Rad's
website
Stream or buy the full album
Superhumanoids - Geri
Superhumanoids
are another of those bands we know little about. The facts we have: they're based in Los Angeles, there are 3 of them and they will be releasing an album sometime this year which will be called 'Exhibitionists'. Whether it will be any good is difficult to guess off the strength of the one track we've heard but if it's all as good as the dreamy pop of 'Geri' then they're on to a winner.
Superhumanoids'
website
Little Barrie - Twisted Little Blades
Nottingham power-garage trio
Little Barrie
blessed us all with another album in the summer and you can pick up this track from it for free. 'Twisted Little Blades' is a rifftastic piece of R&B inspired powerpop that puts many other revivalists to shame. Another album full of these for this summer would be just great if that's ok with you, guys!
Little Barrie's
website
Buy the album
For more news, reviews and downloads follow The Sound Of Confusion on
Facebook
or
Twitter
soundofconfusion@hotmail.co.uk