Single review by jay@thesoundofconfusion.com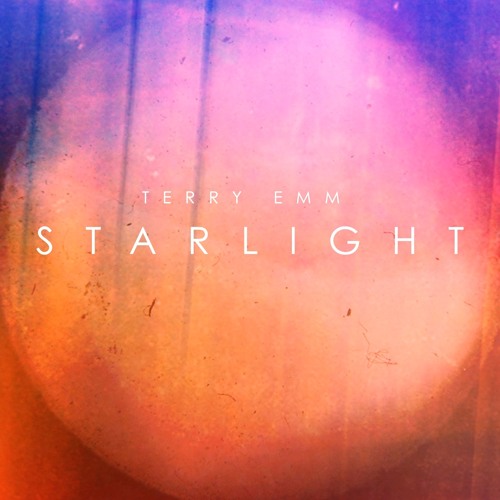 You've staggered through the door. Not just wet, you are so wet that not an inch of you isn't dry. Cursing and stumbling, peel off everything, too pissed off to do anything but leave it in a pile on the floor. The house is freezing, and there is one of "those" letters on the doormat. All official looking. Shivering slightly you dry, and start to get the sensation back in your nose, toes and fingers. You're handed a glass of something warming. It fills your insides with a glow. You tentatively open the letter, it's good news. Collapsing on the sofa, your favourite film is on. If you really want to complete the picture, the fire is on, filling you with a rich warmth and you start to smile.
'Starlight' is the sound to that warmth, to that time. You are ushered in on a delicate guitar, before
Terry Emm
's warm, enriching vocals wash over you. There is a sense of restraint, simplicity and charm that is seductive. 'Starlight' has a quiet sense of exquisiteness and beauty brought to it by perfectly placed strings adding a depth and colour and keeping 'Starlight' away from a mid-morning, middle-of-the-road radio playlist, imbibing it with a sense of grace and filling you with that warm glow. And 'Starlight' has an addictive, sublime magic to it, that will have you returning to feel its warmth over and over.
Terry Emm's
website
Catch him live:
07th Jan- The Abbey Tavern, London
08th Jan- Dublin Castle, London
12th Jan- Chequers, Brighton
15th Jan- The Font, Brighton
19th Jan- St. Johns Church, Farncombe (2pm start)
For more news, reviews and downloads follow The Sound Of Confusion on
Facebook
or
Twitter
contact@thesoundofconfusion.com