Album review by ethan@thesoundofconfusion.com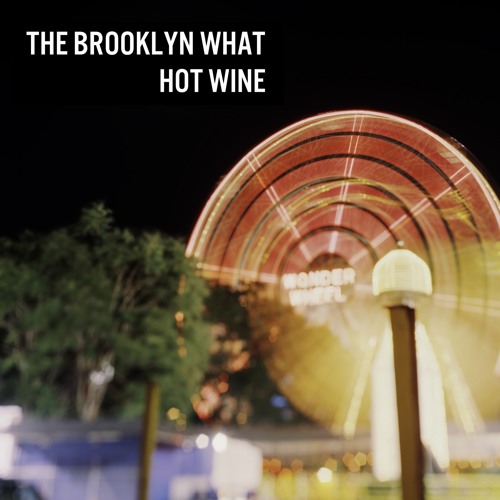 The Brooklyn What
are all NYC natives, most have been friends since high school and have been hard at work on their band for quite a few years already. They have had other albums, but 'Hot Wine' is their first real serious studio effort and it's all their best material. The title-track 'Hot Wine' was written by their late guitarist. They are influenced by bands like The Replacements, E Street Band, The Clash, and The Stones, as well as indie-rockers like Dinosaur Jr and Guided By Voices.
They did the record at Continental Studios in Long Island City, Queens, which has been doing records for a lot of the more interesting bands in NYC. 'Hot Wine' is a very complete, cohesive record which explores sound while simultaneously revisiting classic rock n' roll tones and subject matter. It captures genuine emotionality, while to some degree making a study of what can be done musically in a classic five-piece rock band formation.
There's something friendly and wholesome about the band; they are welcoming, down-to-earth guys who just want to have a good time. They're not worried about dressing like rock stars or posturing, they just want to make good records. 'Hot Wine' has a mash-up of punk and indie-rock and soul, delivered by a driven and passionate frontman and backed by talented, thoughtful musicians. The BK What have an EP coming out soon that they are doing at Mama Coco's Funky Kitchen.
Download 'Punk Rock Loneliness' for free by heading
here
The Brooklyn What's
website
Stream the album in full
Buy the album
Catch them live:
Dec 29 KungFu Necktie, Philadelphia, PA
Jan 03 The Gutter, Brooklyn, NY
For more news, reviews and downloads follow The Sound Of Confusion on
Facebook
or
Twitter
contact@thesoundofconfusion.com