Article by KevW
A selection of some of the finest new music currently doing the rounds. Check out each track individually below with more info and purchase links, or find them glued together in a handy playlist on the right of the page.
Ringo Deathstarr - Guilt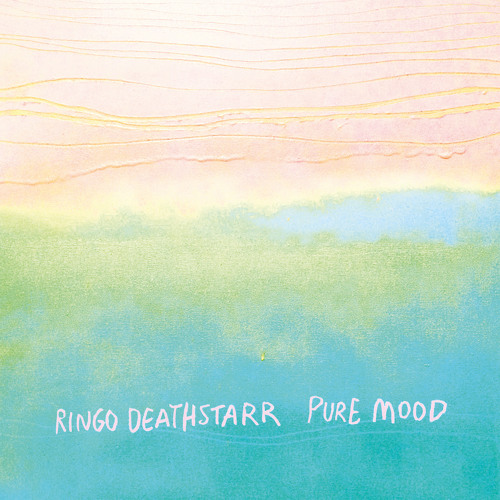 If anyone was in any doubt that you find the best music outside of the mainstream, then surely
Ringo Deathstarr
are all the proof you need. They've been making fuzzy, sunkissed-yet-serrated shoegaze for years now, and on new single 'Guilt' they're sounding better than ever. Their new album 'Pure Mood' is out on November 20th, pre-ordering is highly recommended.
Ringo Deathstarr's
website
Buy the album
Patti Yang Group - ANONYMOUS FACE
Hopefully you picked up
Patti Yang Group
's free track 'I'm Ready' earlier this year. If not,
head this way
. As good as that was, new single 'ANONYMOUS FACE' is probably better, showcasing light and shade with vocals that are sometimes sweet and lyrics that are often dark. This brooding, upbeat experimental alt-rock tune is both classic sounding and fresh as a daisy.
Patti Yang Group's
website
Grassfight - Please Don't Tell
This week sees the release of the 'Please Don't Tell' EP by Brooklyn's Grassfight. With an impeccable list of influences (including Spacemen 3, natch) the title-track is a menacing post-punk number that's not a million miles away from early Interpol, but when they change the dynamic for a lighter chorus they show a different side that makes them all the more interesting.
Grassfight's
website
Buy the EP
The Radio Dept. - This Repeated Sodomy
Swedish heroes
The Radio Dept.
have been impressing us for years now, despite slight changes in sound and line-up. Current stand-alone single 'This Repeated Sodomy' (it won't be on the next album) is reminiscent of the early sound that made so many people fall in love with their 'Lesser Matters' album, only with a more indiepop edge. Superb stuff.
The Radio Dept.'s
website
Buy the single
Chaika - The Mirror
Garage-psych? Us? Unless it's your first time here, you know it, and if you have similar tastes then you need to get Leeds band Chaika on your radar. New single 'The Mirror' has just been released and combines guitar twangs with a good dose of brute force and a fuggy atmosphere. This is deep psych with urgency and plenty of hunger.
Chaika's
website
Buy the single
Pinkshinyultrablast - Kiddy Pool Dreams
Russian psychedelic shoegaze types
Pinkshinyultrablast
have been one of alternative music's best breakthrough acts this year, picking up a good amount of national radio and press coverage. The kaleidoscopic whirlwind of new single 'Kiddy Pool Dreams' tells you all you need to know. If you caught them on their recent UK tour, you'll have had a great night out.
Pinkshinyultrablast's
website
Buy the single
Gaunt Story - Forest Of The Lost
Burnley artist Rob Ashworth, AKA
Gaunt Story
, has released several albums of timeless indie/pop over the last few years, the most recent of which was this year's
'Nothing Holds You Like A Song'
. Single 'Forest Of The Lost' is a great snapshot of what he does; a subtle emotive track that also has an anthemic quality which, combined with the honestly conveyed in the lyrics, is quite lovely.
Gaunt Story's
website
Buy the album
Grubs - Windmaker
It must annoy some songwriters that others can be so prolific and consistent. Bristol trio
Grubs
feature a couple of members of Joanna Gruesome (themselves no slouches) and released their debut album 'It Must Be Grubs' last month. It's chock-full of short but very sweet indiepop songs that have a DIY charm and plenty of melody, as you can hear on the ace 'Windmaker'.
Grubs'
website
Stream or buy the album
Nudes - Our Headache Years
Talking of trios comprising of members of other bands (in this case playlounge and former members of Breathe Out and Saturday's Kids),
Nudes
have just released their self-titled debut, and it kicks off with the fuzzy, punky pop of 'Our Headache Years'. If you squished together early Teenage Fanclub, Pavement and Dinosaur Jr and told them to make amazing powerpop, it would probably sound like this.
Nudes'
website
Buy the album
This Is Head - Astray
With a twinkle in its eye and some glistening guitars, this perfect slice of summery guitar-pop will make you forget that winter's on the way.
This Is Head
released their third album, 'This Is Head' last month and single 'Astray' is a thing of beauty with some great attention to detail and seems awash with colour. A glowing recommendation for its parent LP.
This Is Head's
website
Buy the album
Rose McDowall - Cut With The Cake Knife
It's a shame that Strawberry Switchblade are mainly known only for 'Since Yesterday', because they had a tonne of top tunes. 'Cut With A Cake Knife' was originally recorded for the band's second album, but they split, leaving Rose McDowall to pursue a solo career which is now getting some deserved attention again. This track from the recently remastered album of the same name is an excellent piece of alt-pop.
Rose McDowall's
website
Buy the album
Higamos Hogamos - Fuzzy Majesty
Higamos Hogamos
are masters at creating cosmic krautrock that blends the organic with the electronic. Latest EP 'Fuzzy Majesty' takes you on various sonic explorations, even touching on funk, and while there may be more danceable and upbeat tracks on the album, the gorgeous, stately closer 'Fuzzy Majesty' brings in a warm fuzz, some big beats and an epic feel to make sure things really end on a high.
Higamos Hogamos'
website
Buy the EP
The Sound Of Confusion on
Twitter
and
Facebook